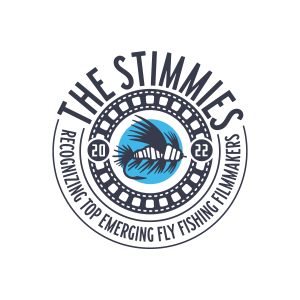 Presented by Fly Fusion Magazine, The Stimmies recognize top emerging fly-fishing filmmakers, and the final vote is now open to the public!
The winning film will be considered as an official selection in the 2023 International Fly Fishing Film Festival and will be shown at all live and virtual screenings around the globe. Top films will also qualify for cash and swag…not to mention bragging rights.
Now it's your turn to have a say in who wins. Enjoy the films and help to select the winning film.  But – choose carefully…you can only vote once.
Voting closes July 31 @ midnight!
YOU MUST BE REGISTERED AND LOGGED TO CONTINUE
Presented by Fly Fusion Magazine, The Stimmies is a new a new film awards platform designed to highlight up-and-coming fly-fishing filmmakers.  Over the summer, we received a overwhelming number of submissions.  Our team then went to work (can we even call it that?) watching each and every film submission carefully rating for creativity, cinematography, production values, music and above all, story.  This resulted in the Top-12 selections you see here.
Now it's time to have your vote heard in our Angler's Choice Virtual Vote.  The overall Angler's Choice will be announced September 21st.  This top filmmaker will receive $500, fly fishing swag AND will be included as an official selection in the 2021 International Fly Fishing Film Festival screened around the globe.
So grab a cold beverage, put your feet up and enjoy these compelling and entertaining films!
ABOUT IF4™
IF4™ is the world's leading fly-fishing film event, consisting of films produced by professional filmmakers from all corners of the globe and showcases the passion, lifestyle, and culture of fly fishing. It is the gathering place of the fly-fishing community and a celebration of friendship, fly-fishing stories and stoke.