The BHA Screening Program
At the core of fly-fishing is the pursuit of wild spaces and peaceful places that are just beyond the reach of day-to-day. It is in these spaces where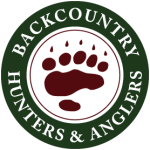 fish seem most willing, the water appears in its purest form and our community connects and thrives. The International Fly Fishing Film Festival has a role to play in preserving access to these spaces and we are proud – and excited – to announce a partnership with BHA that will assist in driving awareness on key issues. We welcome the opportunity to see the IF4 environment as a fundraising tool used to keep public lands in public hands.
How can you get involved? 
BHA and the staff of IF4 invite you to host a screening in your city to create community, raise funds and generate awareness for BHA and your local efforts! Hosting a screening is easy and you retain 100% of the ticket revenue! Booking is as easy as picking a date at your local theatre and then simply submitting your details using the form below. IF4 staff will have your event up and running within 48 hours. We look forward to the opportunity to work with you!
ABOUT IF4™
IF4™ is the world's leading fly-fishing film event, consisting of films produced by professional filmmakers from all corners of the globe and showcases the passion, lifestyle, and culture of fly fishing. It is the gathering place of the fly-fishing community and a celebration of friendship, fly-fishing stories and stoke.